I've mostly indulged my love of celebrity autobiographies without guilt, but this one made me feel just a teeny bit dirty. It is a lot dishier than the others, for one thing. Melissa Gilbert knows everyone, and was a bit of a strumpet in her day. Did you know she was once engaged to Rob Lowe? She's also a sober alcoholic, so good for her. She strikes me as a doer (she was president of SAG) and a perfectionist, so writing a book isn't out of the realm of what one might expect, but even so, I wouldn't be surprised if she wrote it at least partially for the money. How is it that so many celebrities seem to feel as cash-strapped as the rest of us? More so, really. I don't feel poor at all, and I doubt any movie star could make it a month on my yearly salary, much less could they survive a week in my one-bedroom rental apartment!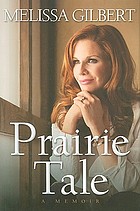 Still and all it's a good enough read, and Gilbert is genuinely funny. Describing her godparents' family, "One time, Mitzi and Jenny got into a fistfight on the floor right in front of me. They would tell each other to fuck off, call each other names, and have screaming arguments. Five minutes later, they'd be kissing and hugging each other. They were like Eugene O'Neill rewritten by Neil Simon." The list of titles she and her friends and family brainstormed for the book are fun, too:
Another thing I liked is that she talks about wanting to come back in her next life as a fat house cat, sleeping in a patch of sun. She thinks that the way you get to that nirvana is to nurture your relationships with your loved ones. That's the opposite of my mother and sister's Hindu path to the divine, where you are supposed to pare away all of your relationships until you think only about god. I prefer the idea of god being in the loving.
CATS: Some, but she's more of a dog person.
author gender:
medium:
recommendation:
book type: