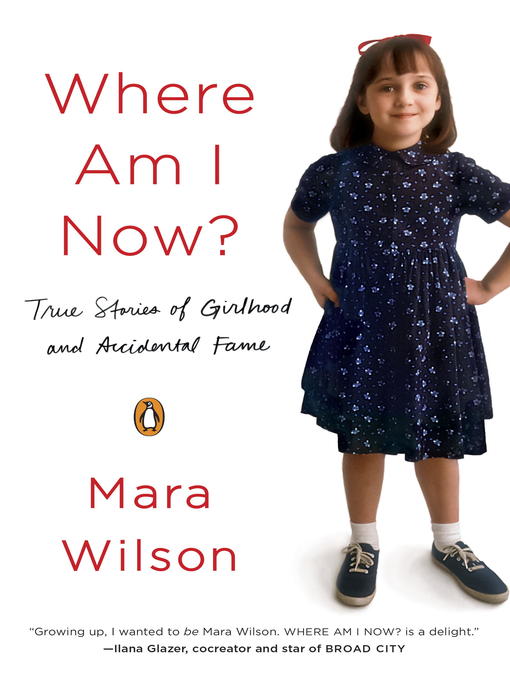 Here's my Facebook summary: 
It was an insomnia celebrity memoir download. Am I alone in doing that? I'm too old to have Mara Wilson be a celebrity I recognized. She was in Mrs. Doubtfire and played the title role in Matilda. She's a smart, anxious person with OCD. A good enough read. I'm curious to hear her storytelling.
---
Some of the things I noted or highlighted:
Wilson played the girl in the Miracle on 34th St. remake. She's Jewish, which is how she related to not believing in Santa Claus.☺
On people telling her how to improve her appearance:
A friend of hers had the same problem with the Jailbreak the Patriarchy browser extension I've had--not realizing it was on and being baffled by some of what she read, including a "Yoga, for Menstruation, for Men" video. 
"Despite my squeamishness in all other aspects of life, I love violent Shakespeare. It is to me what steak is to some people: the bloodier the better."
She referenced the Blue & Gold bar on East Fourth Street, and made me doubt myself. Per the internet, it's on East 7th, where it's always been. Wilson lost all credibility with me. 
JK. This is a fun memoir that I can sort of relate to having been an artist person in my twenties. It's just that my twenties were twenty hears after Wilson's twenties. 
book type: