Sarah had me at the title of her 24-hour zine about her anxieties, and I'm probably going to emulate the concept in my next zine. I feel your pain, girl! Sarah's fears are wide-ranging: from pop culture (Kiefer Sutherland) to practical (data errors) to the sociopolitical (cultural miscommunication). While Kiefer Sutherland doesn't bother me, I do relate to a lot of Sarah's worries, and more essentially, that she has them at all and that they're central enough in her life to make a zine about them.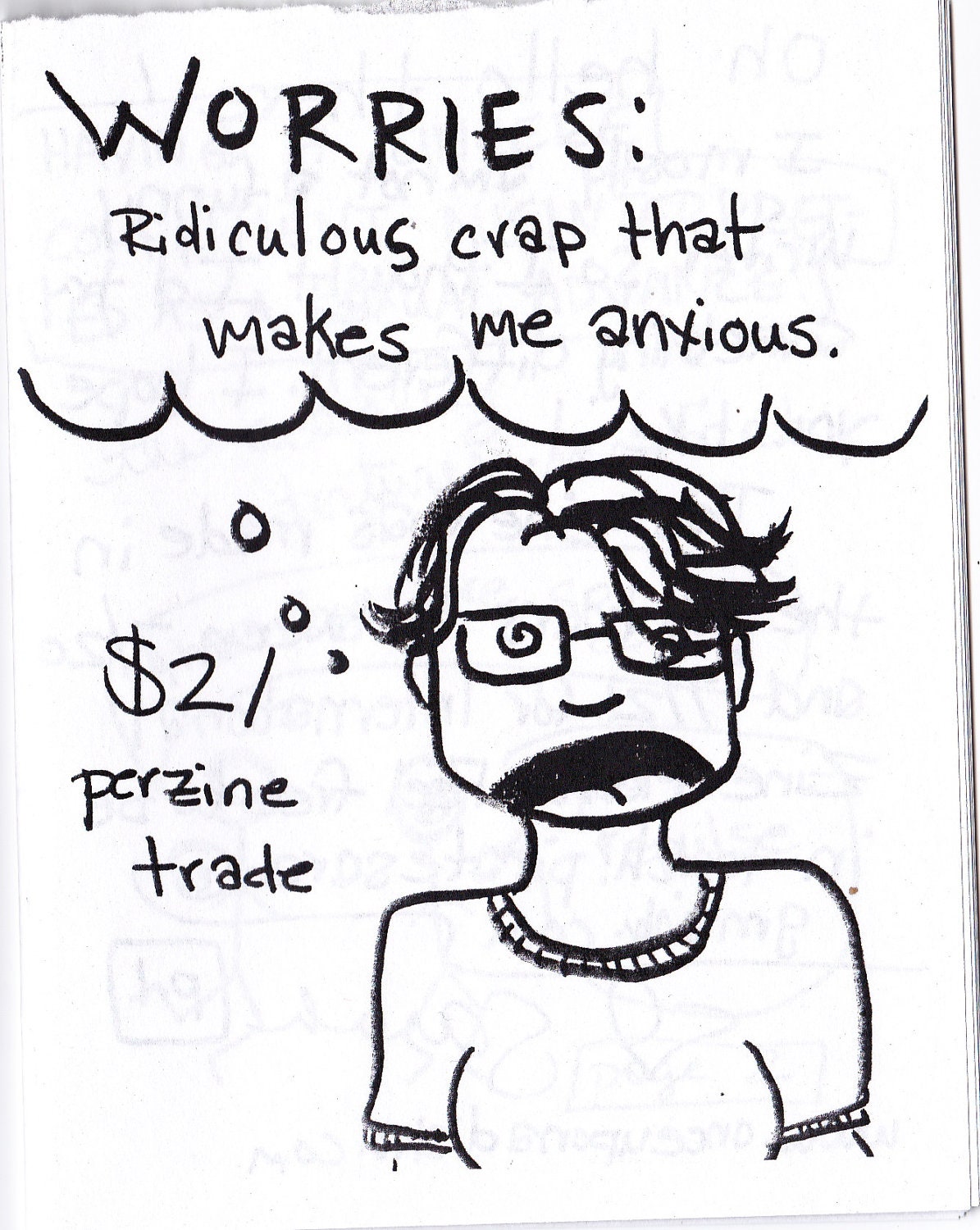 Favorite quotes:
"I have a pretty normal amount of punk body odor."
"I'm actually fairly sure bugs are the reincarnated souls of fundamentalist bigots."
At the end she lists a bunch of oddball phobias, including nomophobia: the fear of losing cell phone contact, which I experienced during superstorm Sandy!
author demographic:
author gender:
book type:
free:
medium:
recommendation: