At this training thing I went to I met a guy who worked for Harlequin, and he mentioned in his intro that Harlequin was getting into nonfiction. Of course I was like "What does that mean?" He told me about this diabetic ballerina's memoir, and I was like "Oh, that makes sense." and "I want to read it!"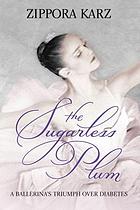 It's not the best, and it's not the worst. If you love dance memoir's like I do, have at it!
CATS: Yes! At first she was loyal to a horse. Try snuggling one of them at night! But she eventually found her way to a sweet kitty.
author gender:
medium:
recommendation:
book type: