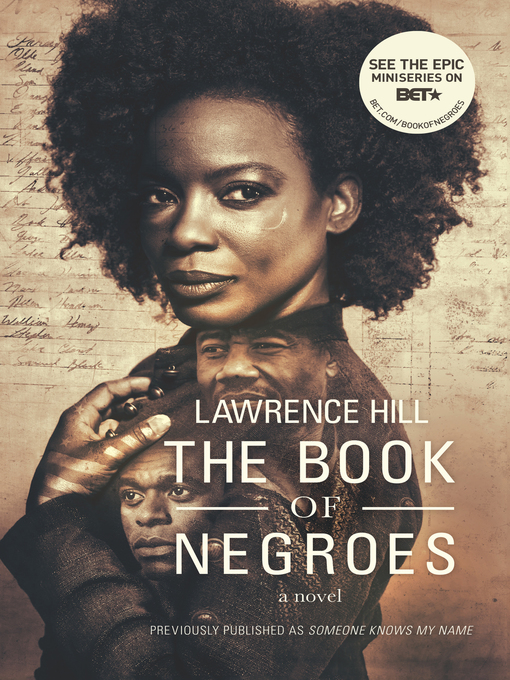 I rarely read male-authored books, but I gave this one a try since the guy I married enjoyed it so much. He wanted me to read it because he thought Lawrence Hill did an excellent job with his female protagonist Aminata Diallo, and he wanted to know if I agreed. I do. Aminata has periods!
That's the good news. The bad news is she gets her first period while been marched from where she was captured near her home to Bance Island, where she will board a slave ship to South Carolina. The voyage she describes is so hellish that I can no longer bring myself to call anything in my life hellish.
Aminata is a wonderful character; she's multilingual, literate, a talented midwife and healer, and able to speak her truth. Probably her one fault is that she doesn't have any faults. But I guess that reinforces how Black people in America can only succeed if they're better than everyone else.
Aminata may be perfect, but the worlds she inhabits are just so awful. Every white person who is seemingly better than the last betrays her. I almost stopped reading when I saw the writing on the wall with the nice Canadian couple. Canadians! They're supposed to be less awful! They're awful! (Sorry--that was a bit of a spoiler, but seriouslyk if you don't see what's coming, you're not paying attention--to the book or to the world.) btw one of her other kind white folks--Jew who doesn't consider himself white and is fixated on how Christians discriminate against him. Much "liberated from slavery" irony fun to be had.
Perhaps Lindo could explain why Christians and Jews kept Muslims as slaves if we all had the same God and if we all celebrated the flight of the Hebrews from Egypt.
And this happened, too
To show that I had the right to travel around town on self-hire, and to avoid being harassed or arrested by buckra, I had to pin to my clothes a six-sided tin badge stamped with my name and the year: Meena. 1762.
I don't know if "six sided" refers to a hexagon or a star. Runaway slave hunters wore stars, which were the precursor to the sheriff's badge, which explains a lot.

Badges from My True Sense blog
Hill examines the history of American slaves siding with the British in the Revolutionary War.
I read to [the runaways and free Blacks] about Thomas Paine and his book Common Sense, which made most of the Canvas Town residents boo and hiss. They thought it absurd for any white man inthe Thirteen Colonies to be complaining of slavery at the hands of the British.
Sorry, Tom. They've got you there.
Aminata meets a former slave ship surgeon and observes "Falconbridge and I were both survivors of he ocean crossing, but it seemed that his suffering had only grown since his time on the ship." Falconbridge, even having renounced working for slavers, was complicit and can't get over it. Aminata, who lost everything on that journey, is haunted differently by it. The long-term effects of oppression are hard on the oppressors, too. White tears.
The book is completed by a several-page history of Black Loyalists, further reading recommendations and a lengthy and clearly heartfelt acknowledgments, in which librarians and archivists figure. Obviously.
Also, make what you will of the protagonist being named "Diallo." Her dad went by Mamadou.
recommendation:
book type: