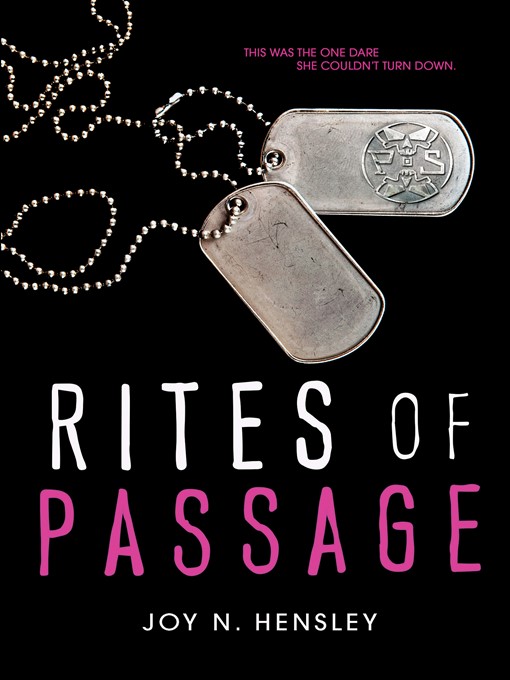 A girl from a military family joins the first class that includes girls at a storied southern military academy and is embraced with open arms. LOL JK. Boy--and their fathers--will be boys. At least there is less sexual assault in the book than you might expect. Coercion, though.  
Sam is a "worm" (unrecognized cadet) in a school where her middle brother is a muckety-muck, the colonel of the school troops or something like that, but it's her oldest brother who landed her in this mess. Amos dared her...before he killed himself, and Sam can't let him down. She finds a little solidarity among the other girls breaking the gender line with her, and she has a couple of boys who are nice to her. She bears the pressure alone, for the most part, afraid to show any weakness. 
I flew through Rites, completely invested despite/because of having no experience with military bs. I don't know how I'd tolerate it, but Sam's fortitude is admirable. Some of the situations seem improbable, like Sam and her brother not going home for holidays while a bad family thing is going on, and the school not intervening when the entire class of recruits is punished for months, clearly because of sexism. Or maybe that is probable. I sure don't know. 
For whatever reason, I loved this book and am sad the author hasn't published anything since. 
recommendation: