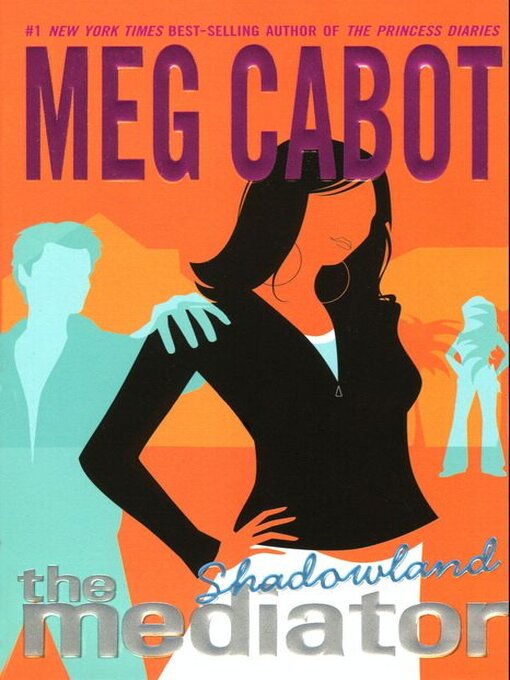 Suze has just moved across the country to live with her mom, stepdad, and stepbrothers, whom she calls (to herself) Dopey, Sleepy, and Doc. She's horrified to find out that the house she'll live in and the school she'll attend are old buildings--because the older the building, the more ghosts live in them. Suze has always been able to see (and touch/punch) ghosts, and has been obligated to help them find their way home. 
She immediately encounters a ghost in her bedroom, a dreamy guy named Jesse, and a pissed off very recent ghost at school named Heather. Suze becomes a target of Heather's ire when she is assigned Heather's locker and attract's Heather's ex Bryce's interest. 
Suze is a mouthy, fisty kid, in a surprising way, so that's fun. I also like that she makes friends with the school misfits, but I was a little uncomfortable with things like
"No prob, padre," was Adam's response. He leered at me behind the father's back. It isn't often I get leered at by boys my own age. I hoped he was in my class. My mother's wishes for my social life just might be realized.
I mean, I guess there are 16-year-old girls that enjoy strangers examining and commenting on their bodies, but...
and
I wouldn't exactly have won any popularity contests. I never even bothered going out for cheerleading or running for homecoming queen. Besides the fact that at my old school cheerleading was considered a stupid waste of time and in Brooklyn it isn't exactly a compliment to be called a queen, I never would have made either one.
The book came out in 2000, so maybe it was more socially acceptable to want to distance yourself from gay men and drag queens. There was also some desription of an Albino classmate that I felt like wasn't ideal.
I did like this observation of hers
"It's where all those Steinbeck stories you had to read in school took place," she said. "You know, The Red Pony."

Well, I wasn't very impressed. I mean, all I remembered from The Red Pony was that there weren't any girls in it, although there were a lot of hills."
Because that's how I am, too. And this
Or you go to the library to check out a book--oops, the ghost of some librarian comes up to you and wants you to tell her nephew how mad she is about what he did with her cats after she kicked the bucket.
Librarian realness. 
free: