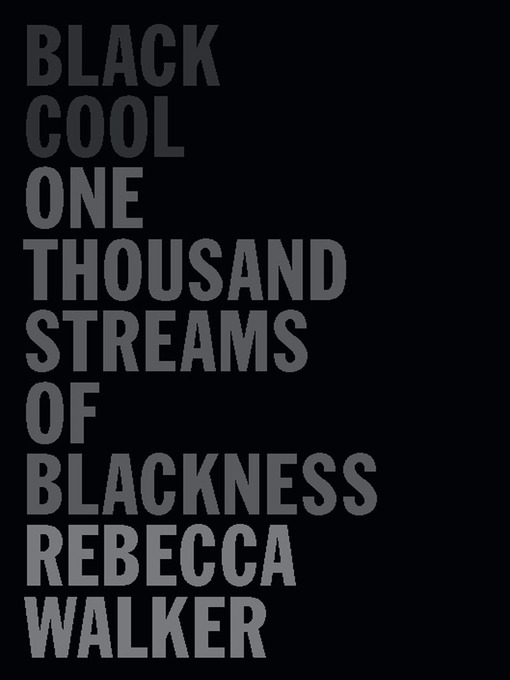 About twenty Black writers contribute to this collection of essays. dream hampton starts things off with the story of fighting off would-be rapists when she was a teenager. After she fought them off for a full fifteen minutes (or as she put it, half an episode of the Brady Bunch), by the time the cops showed, one of the attackers concluded, "She don't wanna fuck."
Rachel M. Harper writes of her poet father, and other Black artists, "In enjoying his poetry--like we enjoy Morrison's prose, Baldwin's essays, Coltrane's riffs, Pryor's jokes, or Basquiat's art--we are enjoying a piece of his pain, as well: the artistry that was born of that pain." That's so deep to me. That most (all?) art is translated pain that gives us pleasure in some way. But I guess "enjoying" art, doesn't necessarily mean getting pleasure from it...? It's something to think about!
I was also startled by Dayo Olopade's observation and question, "In Washington, D.C., where I lived for years, you can see Black kids skating alongside white kids, whom they outnumber, despite living in a city where the Black population has declined from three-fourths to just over half. The real question then: Who is gentrifying whom?"
I'll pause from sharing passages I bookmarked to comment that some of the chapters are personal stories and some are think-pieceish essays. It's a good balance for someone like me who prefers life writing to philosophizing.
Novelist and poet Staceyann Chin's story of emigrating from Jamaica and finding her voice at the Nuyorican Poety's Cafe was particularly touching to me. "I added my name to the open-mic list and read a journal entry about being from Jamaica, about being a lesbian. I described the things I missed, about the language I missed speaking. I remember the hush in the room when I compared the flesh of a Jamaican mango to the flesh of a Jamaican woman; how not being able to eat that mango rendered me a divided self. I lashed out at the homophobia that drove me from my home. It felt good cussing out Jamaica with her own tongue."
Ulli K. Ryder writes about Black music. "Years later I heard Dizzy Gillespie talk about the innovation of bebop. He said they played so many notes so fast, the white jazz guys couldn't keep up. The Black musicians had taken back the form that had been taken from them. Black punk was kind of like that: altering the form to make it theirs. Appropriation, reappropriation, innovation, evolution. The epitome of Black cool. They gave us Christianity and Jesus, and we make sorrow songs and spirituals to guide each other out of bondage. Give us white British Empire punk rock and we turn it around."
book type:
recommendation: