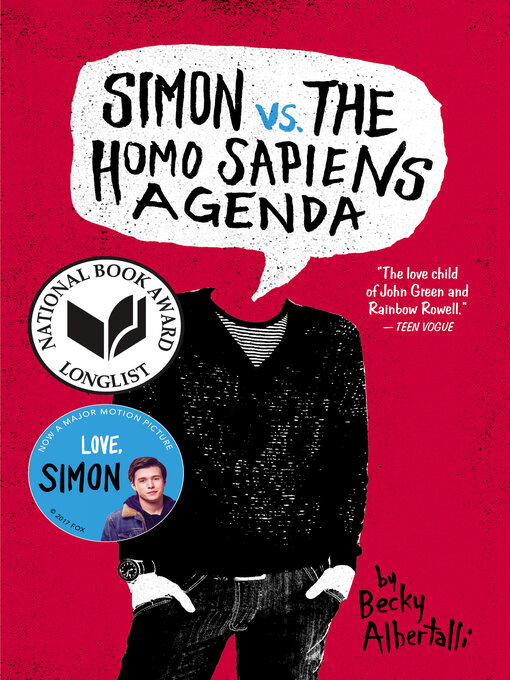 Super engaging book about a gay boy by a straight lady. She talks about writing outside of her identity in ARTSATL
That was a challenging experience for me, since I am so aware of the importance of authentic, carefully drawn representation, especially when writing about marginalized and underrepresented groups. I think there's this perception that my experiences as a psychologist qualify me to write from some of these points of view, but I don't think that's true at all. I did not want to approach this book from a clinical perspective in any way. I researched, I listened and I solicited feedback from gay readers — but in a sense, writing from another cultural perspective is always a leap of faith. For me, it's helpful to remember the importance of approaching diversity issues intentionally.
She does the best she can, which, as another straight lady, I thought was pretty good. The falsest note to me was the lack of fear Simon felt when he was being bullied by homophobes. 21st century or not, gay bashing is real. 
I'm also annoyed that--not Albertalli's fault--the gay book that becomes a mainstream movie is written by a straight author. I literally sighed just now.