The Lower East Side Librarian Library of Congress Subject Headings of the month for Month 25, October 17, 2011 are:
150 Animal droppings [May Subd Geog] [sp2007010638]
450 UF Animal scats ADD FIELD
450 UF Scat, Animal ADD FIELD
450 UF Scats, Animal ADD FIELD
Last month it was cat pee. Clearly someone in SACO is giving animal doody and its synonyms some serious thought. I am not going to look up the warrant. I want to believe it's just someone's personal mission.
150 Censored observations (Statistics) [sp2011004170]
450 UF Censored data (Statistics)
450 UF Censoring (Statistics)
550 BT Mathematical statistics
Look ma, no scope note! I assume anyone looking for this would know what it is, but if someone else stumbled across it in a subject browse, they'd be curious, right? Check out this demented definition from Encyclopedia of Statistics in Behavioral Science:
"Observations are referred to as censored when the variable of interest is not completely observed but some information on the value is available. For example, in oncology clinical trials, one is interested in patients' survival time, measured as the time from entry (or randomization) until death. But owing to budget and other practical constraints, trials cannot be run until all patients have experienced the event (be it death or some other endpoint). The 'time to death' is not observed for any patient who is still alive at the end of the trial, but it would not be accurate to state that no information is available. It is known that their time to death is at least as long as the time from enrollment until the end of the observation period of the trial. We call the observation censored or, more precisely, right censored. Observations can also be left censored, for example when an assay has a detection limit. It is also possible for an observation to be interval censored, such as when repeated screening for breast cancer reveals that cancer developed between two consecutive screenings. Special methods of analysis are required for censored data, to account for what is known and what is not known."
150 Comic books, strips, etc. [May Subd Geog] [sp 85028863 ]
450 UF Manhua (Comic books, strips, etc.) ADD FIELD
450 UF Manhwa (Comic books, strips, etc.) ADD FIELD
I don't know much about comics, but this strikes me as something my comic book cataloging counterparts could be joyful or outraged about. Probably the latter.
150 Dumpster diving [May Subd Geog] [sp2011004113]
450 UF Diving, Dumpster
450 UF Picking, Trash
450 UF Scavenging (Dumpster diving)
450 UF Skipping (Dumpster diving)
450 UF Trash picking
550 BT Salvage (Waste, etc.)
Suggested by moi in July of this year and established at Hennepin County PL in 1994.
150 Forensic podiatry [May Subd Geog] [sp2011004204]
550 BT Medical jurisprudence
550 BT Podiatry

150 Fortune-telling by waxes [May Subd Geog] [sp2011004140]
450 UF Ceromancy
550 BT Waxes
Maybe this blog post will explain it?

150 Mass media and teenage girls [May Subd Geog] [sp2011004177]
450 UF Teenage girls and mass media
550 BT Teenage girls
Which is weird because last year they established Girls in Mass Media.
150 Motion pictures and comic books [May Subd Geog] [sp2011004312]
450 UF Comic books and motion pictures
550 BT Comic books, strips, etc.
680 Here are entered works on the relationship between comic books and motion pictures.
So here they're still using Motion pictures, but as you'll see farther down, they're also using Films.
150 Occult fiction CHANGE HEADING
150 Paranormal fiction [Not Subd Geog] [sp 98004865 ]
450 UF Occult fiction [Former heading]
450 UF Occult stories
450 UF Occultism--Fiction
450 UF Occultism--Juvenile fiction
450 UF Paranormal stories
450 UF Parapsychology--Fiction
450 UF Parapsychology--Juvenile fiction
450 UF Supernatural--Fiction
450 UF Supernatural--Juvenile fiction
450 UF Witchcraft--Fiction
450 UF Witchcraft--Juvenile fiction
550 BT Fiction
680 Here are entered collections of fiction on witchcraft, spiritualism, psychic phenomena, voodooism, supernatural powers, etc.; beings whose existence is not confirmed by science; extraterrestrial life and unidentified flying objects; and, other subjects beyond the range of normal experience or scientific explanation.
Since paranormal fiction is about all I can read in my current addled state, I'm down with this! But, why shouldn't it Subd Geog?
GENRE/FORM TERMS
155 Apocalyptic films [Not Subd Geog] [gp2011026808]
455 UF Doomsday films
455 UF End-of-the-world films
455 UF Post-apocalyptic films
455 UF Post-apocalyptic science fiction films
455 UF Postapocalyptic films
455 UF Postapocalyptic science fiction films
555 BT Science fiction films
555 BT Survival films
680 This heading is used as a genre/form heading for films set in a world or civilization after a catastrophic event (e.g., nuclear war, an alien invasion), sometimes also including the period immediately preceding the event. Films set in an uncertain future, in a society ruled by an ineffectual, corrupt, or oppressive regime or by aliens, robots, etc., are entered under Dystopian films.
681 Note under Dystopian films
Here's what I was talking about above a bit. Why not Apocalyptic motion pictures? Or better yet, why not change all Motion pictures headings to Films.
155 Curling films [Not Subd Geog] [gp2011026761]
555 BT Sports films
I guess this is a thing. But again, why no geographic subdivision? The LC authorities database is failing, so I can't report on the warrant. One possibility is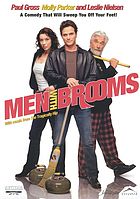 155 Gravity anomaly maps [gp2010025067]
455 UF Gravity maps
555 BT Maps
A WorldCat subject search of gravity anomaly maps" > yields 11 results.
free: