Kelly has been in Corvallis for about five minutes, and she's already spreading the zine gospel to the good people of Benton County, Oregon.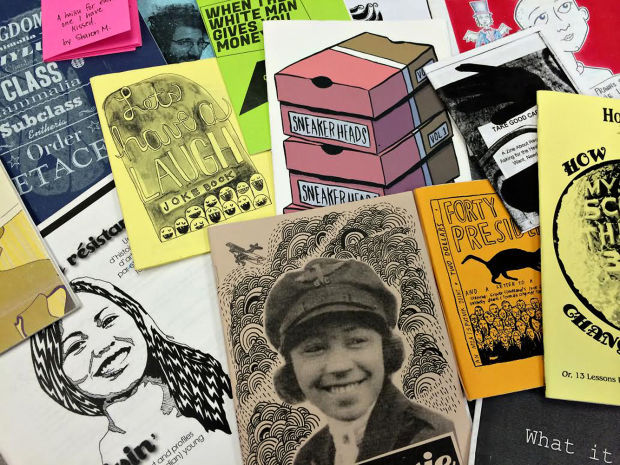 Photo from article
Kelly, a librarian at OSU, is giving a zines 101 workshop at the public library at 6:30 p.m. Thursday, Jan. 22.
In the article Kelly gives a shout-out to ZAPP and Hellery Homosex's disability/sexuality zine Ring of Fire.
I like that another zine librarian's zine is front & center in the zine collage illustrating the article.