Tagged with child stars
I've mostly indulged my love of celebrity autobiographies without guilt, but this one made me feel just a teeny bit dirty. It is a lot dishier than the others, for one thing. Melissa Gilbert knows everyone, and was a bit of a strumpet in her day. Did you know she was once engaged to Rob Lowe? She's also a sober alcoholic, so good for her. She strikes me as a doer (she was president of SAG) and a perfectionist, so writing a book isn't out of the realm of what one might expect, but even so, I wouldn't be surprised if she wrote it at least partially for the money. How is it that so many celebrities seem to feel as cash-strapped as the rest of us? More so, really. I don't feel poor at all, and I doubt any movie star could make it a month on my yearly salary, much less could they survive a week in my one-bedroom rental apartment!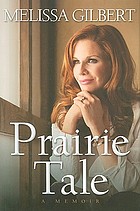 book type:
recommendation:
author gender:
medium:
I delighted at the idea of this book, recommended to me by fellow Library Underground denizen Amy Mullin. I mean, who doesn't love a juicy tv child star memoir? What I didn't realize is that while Prairie Bitch, written by the actor who played the bad guy on Little House on the Prairie, does have some salacious details (What was up with Melissa Sue Anderson?!?), it's also a moving and funny account of the AIDS activist and incest survivor's life. Plus, she's huge in France.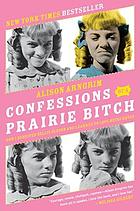 book type:
recommendation:
author gender:
medium: