Tagged with immigrants
The Lower East Side Librarian Library of Congress Subject Heading of the Week for Week 34, August 25, 2010 is...
free:
I wasn't expecting to like The Namesake very much. I wasn't crazy about her short story collection Interpreter of Maladies, and the description wasn't particularly enticing. So why did I even read it? Maybe just because Lahiri is a Barnard alumna? Or because I'd saved it in my library account to read list, and it was the only thing I didn't have to go over to Columbia to borrow? Who knows? Regardless, I'm glad I did.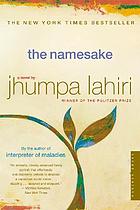 recommendation:
author demographic:
book type:
medium:
author gender:
You can just imagine the fun of growing up in the Midwest with a name like Bich (not pronounced the way it's spelled) and being so tiny that your peers want to use your head as an armrest, right? That's not what this childhood memoir from a Vietnamese-American whose family moved to Michigan when she was a baby is really about, but details like provide access points for people of all backgrounds, I think. Something else that will appeal to lots of y'all is Nguyen's love for and descriptions of food, especially the 1970s/80s candy that give her in her youth both torment and succor. She is a total foodie and is enraptured by the food writing in the Little House series. Who knew?
recommendation:
author demographic:
book type:
free:
medium:
author gender:
Pages